Colormelt
Colormelt is a technique that blends the highlights with the base color of the hair so you don't have any harsh lines. It is a specific type of ombre that gradually transitions through different colors from roots to ends. Unlike a typical ombre style where there¡¯s an obvious line of demarcation between the highlight and base color, color melting uses multiple shades to create the smooth "melted" effect. Whether you¡¯re going from medium brown to pale blonde or dark violet to pastel pink, color melted hair looks super luxurious when done correctly.
*

Made up of 3 or more colors
*

Can be achieved using dark to light or light to dark
*

Colors used must be in similar or the same color families to achieve maximum blending
*

Colors are overlapped so they create seamless flow
*
Colormelt service is an add-on service to other special color services.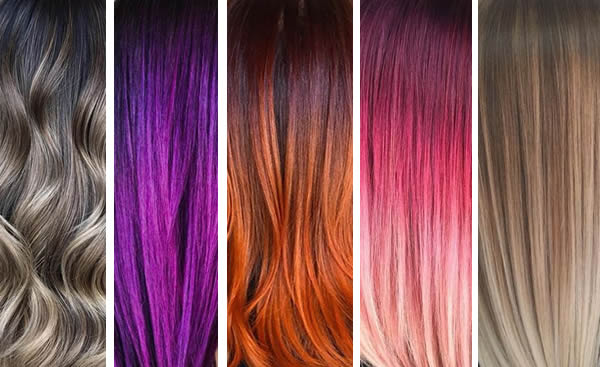 Prices starting at $60.00 !!!
Actual price will be determined after consultation.
One of our Goldwell certified color specialists will set a final price depending on length and density of the hair being treated.