Sombre
Sombre is a "soft ombre". It gives your hair an ombre effect that is natural and almost sun-kissed looking. It¡¯s another low maintenance hair trend that plays up the lighter tones of your hair. Again, this is another method where the color is painted on but instead of small pieces used for highlighting like balayage, almost all of your hair (if not all of it) is colored.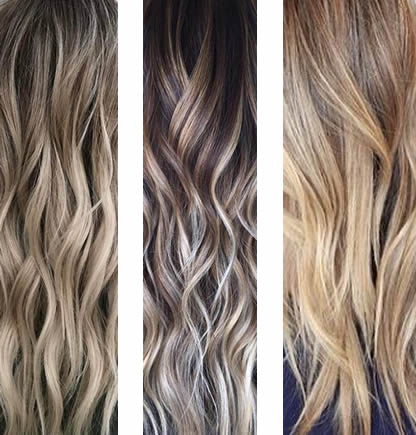 Prices starting at $175.00 !!!
Actual price will be determined after consultation.
One of our Goldwell certified color specialists will set a final price depending on length and density of the hair being treated.